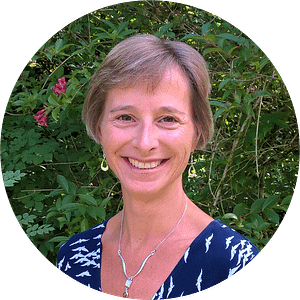 A message from Kate Reeves, Director of DPSCITT
Welcome to Devon Primary SCITT.
We are a committed partnership of 50 primary and special schools who provide award-winning Initial Teacher Training. Our desire to improve the life-chances of children makes us passionate about inspiring and developing teachers.
If you're looking for a course which will support you to build firm foundations for a successful and rewarding teaching career, please read on!
The unique relationship we have with our partner schools means that trainees are fully immersed in school life and receive exceptional support from all school staff.  Our personalised approach to training ensures that each trainee builds on their individual strengths and life experiences to become the teacher that they aspire to be.
The course structure, and focus on coaching, ensures that trainees develop their knowledge and skills, and also feel confident and well-prepared for their first teaching job. Over 600 DPSCITT graduates are now enjoying teaching and leading schools in the South West. With many employed in DPSCITT schools, they are often involved in supporting current trainees.
This website provides more information about the course, but if you have any questions, please don't hesitate to get in touch, or come and meet us at one of our Open Evenings.
Kate Reeves
Director of DPSCITT
"This dynamic training programme is carefully tailored to meet the needs of each trainee and develops in them a comprehensive range of personal and professional skills that gives them the best possible start to their teaching career."                 (Ofsted, 2016)
Devon Primary SCITT (School Centred Initial Teacher Training) was established in 2000 by a group of primary schools to provide high quality school-based training across Devon.
Our mission is to inspire and develop reflective, creative, and resilient teachers. This is achieved through a curriculum designed to ensure that our graduates have the knowledge, skills and understanding to become outstanding teachers, with firm foundations for fulfilling and successful careers.
Our programme is underpinned by a number of key principles which steer everything we do:
Moral Imperative
We are passionate about improving the life-chances of children through quality education. All teaching approaches, strategies and processes we teach are therefore evaluated in terms of the impact they have on children's learning and wellbeing.
Personalised Learning 
We recognise that our trainees bring a wealth of different skills, talents and experiences with them to the programme.  Through the course we help them to build  on their personal strengths and areas for development, enabling them to become  inspirational teachers.
Wellbeing and Resilience
For trainees to become effective, resilient teachers, it is essential that their mental health and wellbeing are supported. This is ensured through weekly meetings with school-based tutors, along with regular meetings and ongoing support from their Personal Tutor.
Connected and Applied Learning
We believe that trainees learn best through carefully sequenced training with inter-connections enabling learning to be applied and developed cumulatively. This belief underpins the cohesive and immersive training programme.
Professional, Evidence based Practice
The course is underpinned by the belief that successful teachers have well developed personal philosophies and practice, based on clear evidence. Course content is grounded in current research and trainees reflect on this in relation to their own practice in order to develop their understanding.
Dialogue and Coaching
 'Learning Conversations' are at the heart of our programme, which adopts a coaching approach to professional development wherever possible. Trainees are supported to analyse and evaluate their practice through structured dialogue and reflection.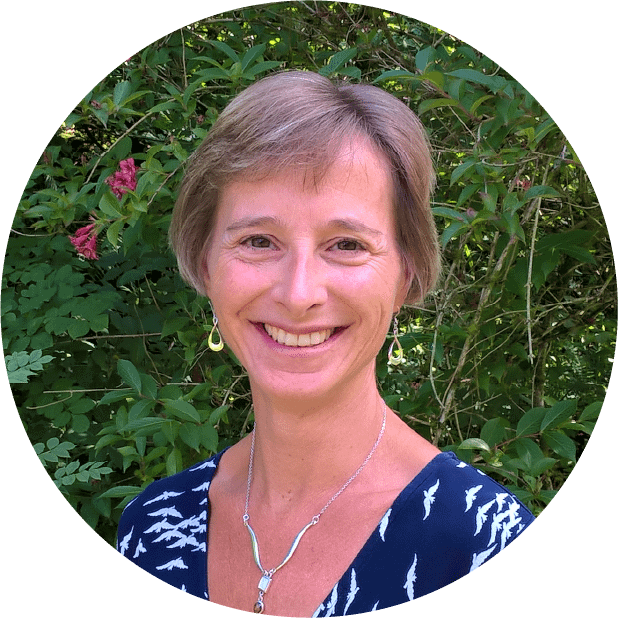 Kate Reeves
Director
Kate's passion for supporting the professional development of teachers has been evident throughout her career. During senior roles in schools, Kate built successful coaching and mentoring relationships with a wide range of teaching and support staff. She also helped to develop the approach to Learning Conversations which has been key to training outstanding teachers. Her expertise in leading these, and training others in their use, has been honed through working with trainee teachers and school staff during the last 20 years.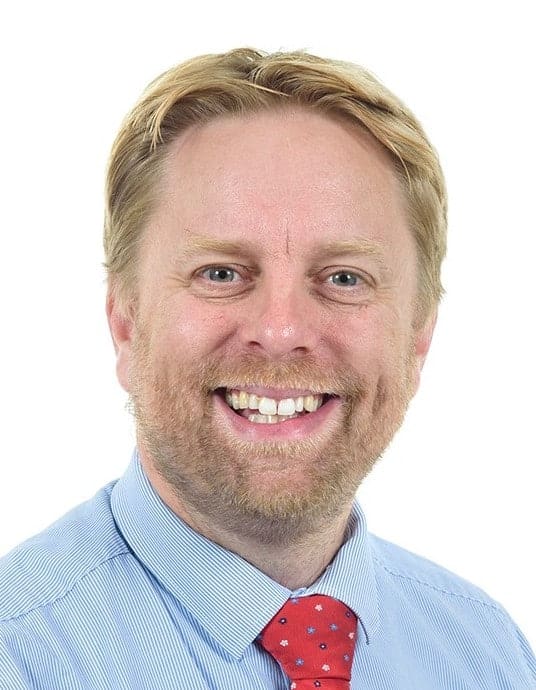 Jonathan Coe
Deputy Director
Jon joined DPSCITT as Deputy Director in 2020.   A graduate of the DPSCITT programme himself, Jon brings significant experience both as a teacher and senior leader in Devon schools to the team.  Jon has a particular interest in how to promote self-regulated learning and metacognition in the classroom, and is passionate about the role and effectiveness of outdoor learning (in all contexts!)  Prior to teaching, Jon held a range of roles in Government, including promoting school improvement policy the Department for Education, and Head of Policy for the South West Regional Development Agency.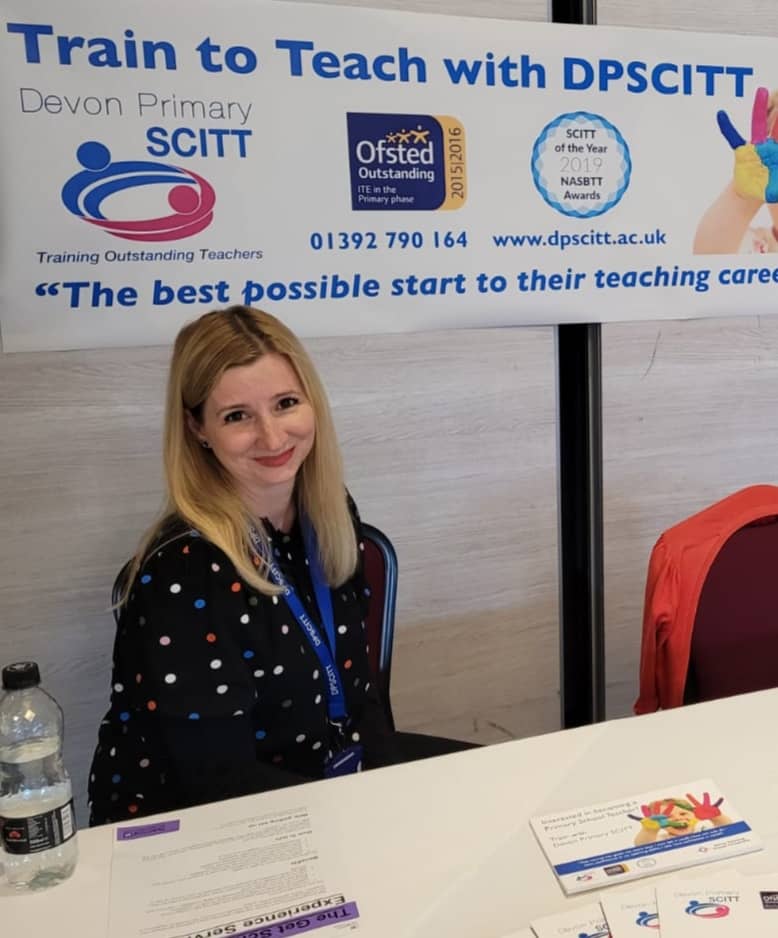 Laura Flounders
Business Manager
 As well as being the first point of contact for enquiries about DPSCITT,   Laura leads on ensuring the smooth operation of all of the programme's business functions, including finance and administration.
Having originally trained as a Primary School teacher, Laura has a personal appreciation of the journey that our Trainees are taking.
Emma Sivyer
Senior Tutor
Emma is the newest member of our team, having joined us in September 2022. Emma brings a real passion for coaching and developing teachers from many years spent in school leadership. A clear belief that the best coaching is built on strong relationships, means her vision is well aligned with DPSCITT's personal approach and ethos. With a background in Psychology, Emma has a keen interest in how children learn and how we can best use current research in this field to empower new teachers.
Chris Wardle
Trainer
Chris is a deputy CEO of the Tarka Learning Partnership and an educational psychologist. He leads the nationally recognised "Behaviour, Inclusion and Child Development" training for Devon Primary SCITT.
Previously an Assistant Headteacher at a large secondary school in Devon,  Chris has extensive experience of developing and delivering approaches to inclusion, coaching and SEAL at local and national levels.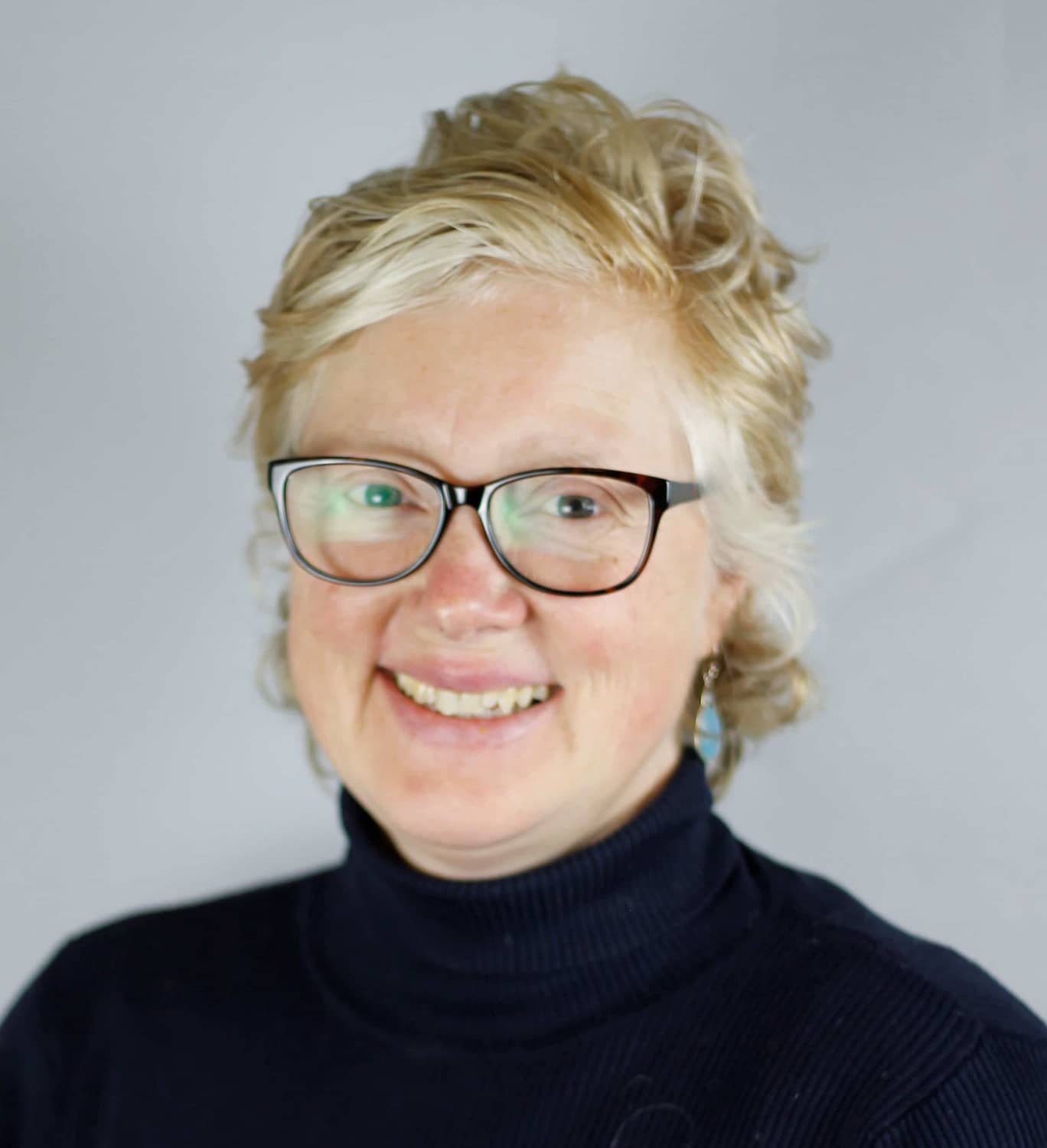 Stefanie Burke
Maths Trainer
Stefanie has worked as a primary mathematics advisor for 17 years having previously taught in primary and middle schools in Devon. She provides primary mathematics support to schools across the county and beyond. Alongside teachers and school leaders, she conducts action research on mathematics learning and teaching, and develops new products to support learning, teaching and assessment. She is part of Devon's statutory Assessment Panel, training moderators and running assessment and moderation events for teachers.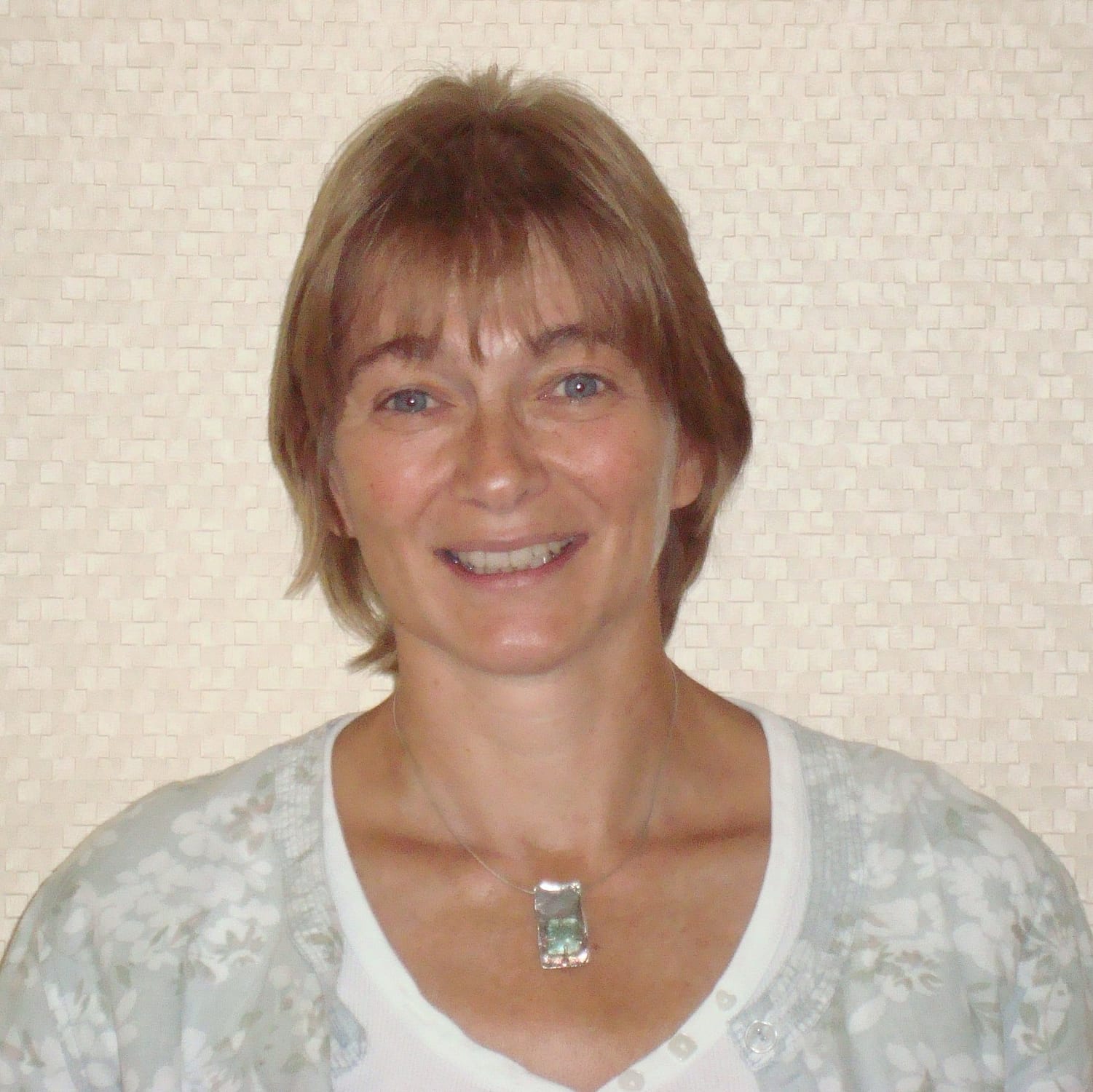 Jenny Core
English Trainer
Jenny is an experienced primary class teacher, senior leader and English subject leader having worked in schools in the UK and abroad.
As a Primary English Adviser for Babcock LDP, she provides training for teachers and English subject leaders in all areas of the primary English curriculum, supporting teachers in the classroom and co-writing teaching publications such as No Nonsense Spelling and No Nonsense Grammar.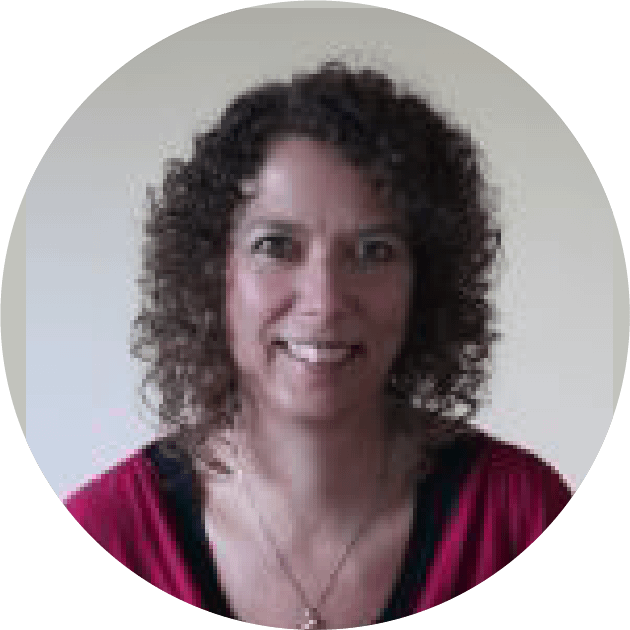 Allie Beaumont
Science Trainer
Allie is an independent primary science consultant who has extensive knowledge and experience of working within primary schools. She has led the Primary Professional Learning department for the STEM Learning centre at We are Curious (formally known as @Bristol) as well as being Deputy Director of the Science Learning Centre South West.
Helen Holmes
Associate Tutor
Helen Holmes is an experienced primary school teacher who over her career has held many different roles of responsibility. She is passionate about teaching and about helping trainees develop the key skills needed for a successful career in the profession. She has worked with Devon Primary SCITT for 15 years as a school-based tutor and 2 years as part of the SCITT team. She has particularly enjoyed the personal interaction with trainees in different placements, observing, advising and supporting them on their SCITT journey and really enjoys being part of the team.
The DPSCITT partnership comprises 50 primary schools throughout Devon (listed below) including a number of schools for children with Special Educational Needs.
DPSCITT trainees spend the autumn and summer terms in their 'School A', in their chosen key stage, and the spring term in their 'School B' in the opposite key stage. All trainees are allocated a school-based tutor who, along with the class teacher, provides ongoing support and guidance each week.
The commitment of our partner schools means that trainees are welcomed as part of the team and benefit from the expertise of all staff. We consider individual needs when placing trainees, and are almost always able to ensure that they are within 30 minutes travel time of their home, for both of their placements.
Appledore
Bishops Tawton
Great Torrington Bluecoats
Holsworthy Primary
Ilfracombe Juniors
Landkey Primary
Marwood
Newport
Pilton Infants
South Molton
Sticklepath
Bidwell Brook 
Ellen Tinkham
Newport CAIRB
| | |
| --- | --- |
| | |
|  Chudleigh | Exminster  |
|  Feniton & Tipton  |  Honiton  |
|  Kenn & Kenton  |  Littletown  |
|  Newton Poppleford  |  Ottery St Mary |
|  Sandford |  St Leonards, Exeter   |
| St Martins, Cranbrook |  St Michael's, Exeter  |
|  St Peters, Budleigh  |  St Sidwells, Exeter  |
|  Topsham  |  Trinity C of E Primary School, Exeter   |
|  Willowbrook |  Withycombe Raleigh |
Elburton
Goosewell
Leigham
Lipson Vale
Oakwood 
Riverside
South Brent
Thornbury
Weston Mill
Woodlands Park 
Manor
Bishopsteignton
Collaton St Mary
Decoy
Shaldon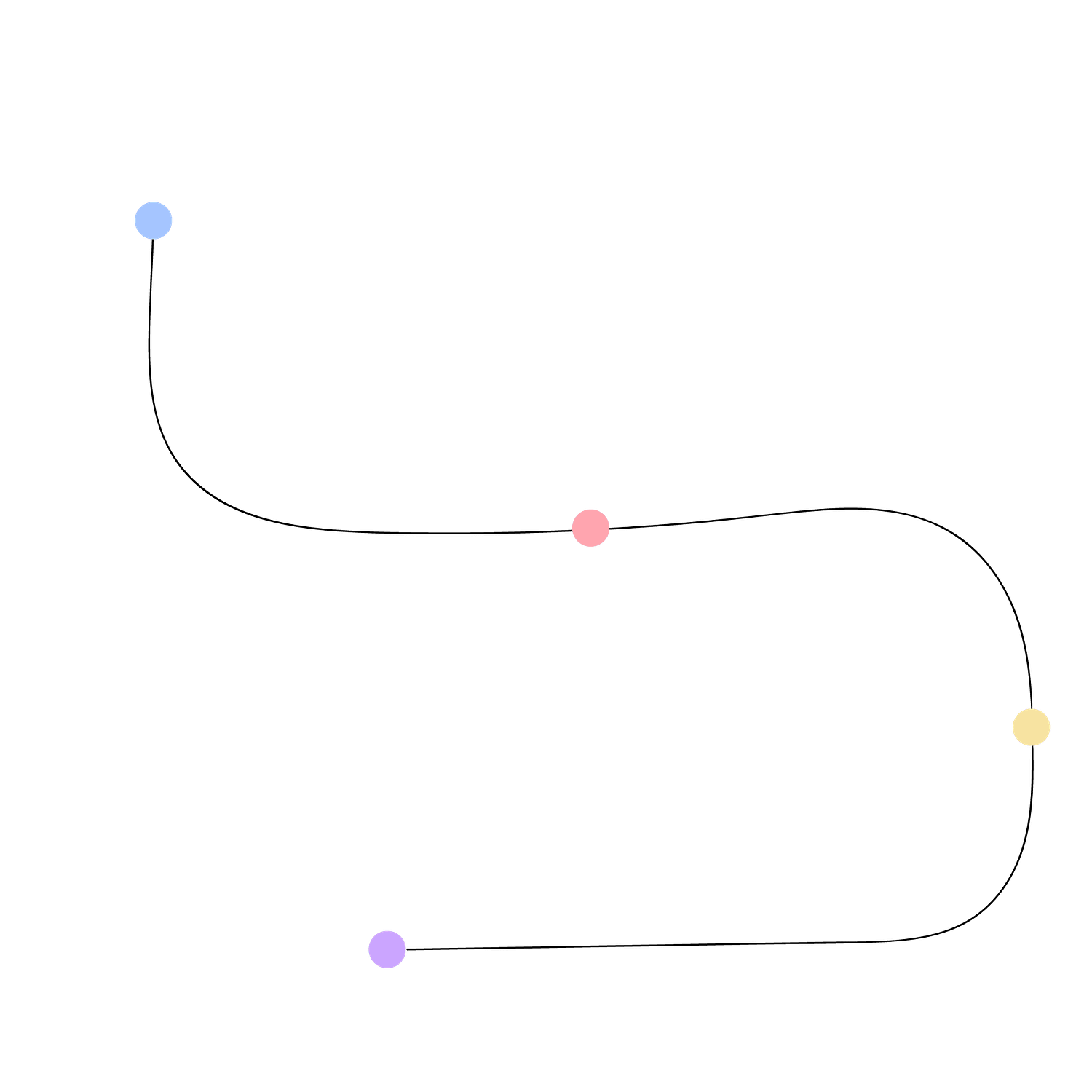 2000 - Devon Primary SCITT established
Our original group of 10 partner schools across Devon has now expanded to over 50 high quality schools. The headteachers of these schools form the governing body of DPSCITT and provide its direction and oversight.
2003 . 2006 . 2009 . 2016 - Rated as Outstanding by OFSTED
From its inception, DPSCITT has recognised the need for the best quality teachers to provide the best quality learning experience for our children. Outstanding OFSTED reports in every one of our inspections  (2003, 2006, 2009 and 2016) have supported the drive for creativity and innovation to be central to our shared vision.
2012 - We became a National Teaching School.
This means we are able to offer fantastic career development beyond your PGCE year. For instance, we have Early Career programmes which support teachers in their first critical years of teaching. We also run very successful Middle and Senior Leader programmes.
2019 - School-Based ITT provider of the Year
In 2019, Devon Primary SCITT was awarded School-Based ITT Provider of the Year by the National Association of School Based Teacher Trainers (NASBTT). In awarding this, the judges highlighted the success criteria of "quality, distinctiveness and contribution to the wider ITT sector" noting that it was "an impressive nomination because all three of these areas have been so successful over time".
                                                                DIVERSITY, EQUITY & INCLUSION POLICY
Devon Primary SCITT is unequivocally committed to establishing, maintaining, and developing a culture where diversity, equity and inclusion are actively promoted across all aspects of our work.  This includes by:
recruiting, supporting and valuing trainee teachers, trainers and staff with different personal characteristics and lived experiences
providing training and education that enables trainees to teach in a diverse society and be advocates of diversity, equity and inclusion throughout their careers
raising awareness and collaborating with schools in the DPSCITT Partnership and wider stakeholders to build a shared understanding and consistently inclusive ethos.
More information on our approach and the actions we are taking is detailed in our Diversity, Equity & Inclusion Policy.  
                                                                                 DPSCITT PRIVACY POLICY
Devon Primary SCITT (DPSCITT) considers the privacy of its users to be a serious issue. Please read the following to learn more about our privacy policy. DPSCITT is an initial teacher training (ITT) provider based in the United Kingdom.
WHAT THIS PRIVACY POLICY COVERS
This policy covers how DPSCITT treats personal information that it collects and receives, including information on your past use of our website. Personal information, is information about you that is personally identifiable like your name, address, email address or phone number, and that is not otherwise publicly available.
This policy does not apply to the practices of companies that we do not own or control, or to people that we do not employ or manage.
INFORMATION COLLECTION AND USE
General
DPSCITT collects personal information whenever a user chooses to contact us via the web form within the contact us section.
When contacting us using this method we ask for information such as your name, e-mail address and telephone number.
DPSCITT receives and records information on our server logs from your browser, including your IP address,  DPSCITT cookie information, and the page you request.
We use information for the following general purposes: to customise the content you see, fulfil your requests and for technical web site administration purposes.
INFORMATION SHARING AND DISCLOSURE
We do not rent, sell or share personal information about you with other people or non-affiliated companies except to provide products or services you've requested, when we have your permission.
We will use reasonable efforts to ensure that your personal data is not disclosed to regional/national institutions and authorities, unless required by law or other regulations.
CHANGES TO THIS PRIVACY POLICY
We may update this policy. We will notify you about significant changes in the way we treat personal information by placing a prominent notice on our web site.
PRIVACY SUPPORT AND CONTACT INFORMATION
If you have any questions or suggestions, please contact us by emailing admin@dpscitt.ac.uk .
                                                        DPSCITT : COVID-19  RISK ASSESSMENT  
Copies of our Covid-19 Risk Assessment and Management Plan can be viewed by clicking these links:
DPSCITT Covid-19 Risk Assessment   DPSCITT Covid-19 Management Plan.
We don't have any job vacancies at present.